Paschall Truck Lines (PTL)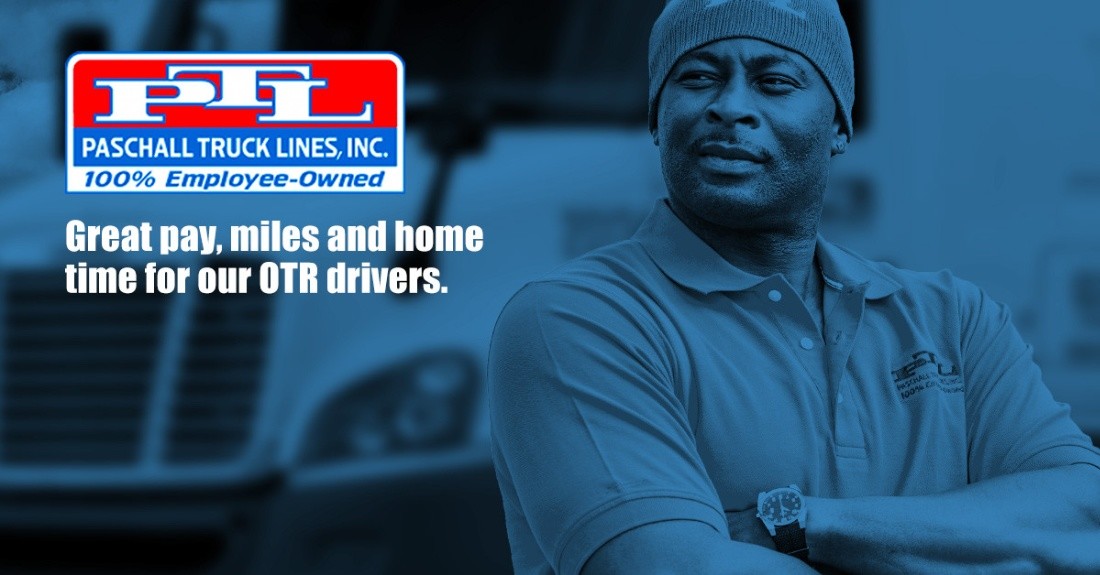 Truck Driving Jobs at Paschall Truck Lines (PTL)

Paschall Truck Lines (PTL) – Washington – Student Driver Job – 02/27/2020
Founded in 1937 as a family-owned and operated transportation provider, Paschall Truck Lines has since grown from its Kentucky roots, expanding terminal locations to six major cities throughout the U.S. At Paschall, we credit our remarkable success to the many hardworking drivers who have proudly fostered an employee-inspired culture of "owning it" – that's why in 2012, we became a 100% employee-owned carrier, so that...more

Paschall Truck Lines (PTL) – Washington – Company Driver Job – 02/27/2020
CDL-A OTR COMPANY TRUCK DRIVER JOBS – Up to .50 CPM Founded in 1937 as a family-owned and operated transportation provider, Paschall Truck Lines has since grown from its Kentucky roots, expanding terminal locations to six major cities throughout the US. At Paschall, we credit our remarkable success to the many hardworking drivers who have proudly fostered an employee-inspired culture of "owning it" – that's...more
Benefits
Health Insurance
Vision Insurance
Dental Insurance
Life Insurance
Cargo / Collision / Liability Insurance
Retirement Plan
Paid Vacation
Paid Weekly
Layover Pay
Per Diem
Paid Fuel Surcharge
Direct Deposit
Paid all miles, P.C. Miler practical.
401K with company match
Incentives
Lease Purchase Available
$5,000 Sign-on!
Fuel & safety bonuses!
Company Overview
Paschall Truck Lines
877-989-5793
Founded in 1937 as a family-owned and operated transportation provider, Paschall Truck Lines has since grown from its Kentucky roots, expanding terminal locations to six major cities throughout the U.S. At Paschall, we credit our remarkable success to the many hardworking drivers who have proudly fostered an employee-inspired culture of "owning it" – that's why in 2012, we became a 100% employee-owned carrier, so that motivated Paschall professionals could have a clear path towards ownership and retirement solutions. Are you ready to drive the fine line? Apply for CDL-A OTR Company Truck Driver Jobs today!
With one of the most expansive hiring areas in the industry, Paschall continues to remain a top-choice carrier for CDL-A OTR Company Truck Drivers – learn more about the opportunities Paschall is offering in your neck of the woods!
Looking for a fresh start? Tell us your story – move on from your past, Paschall is here for your future!
Call Today and ask us about our pay increase 877-989-5793!
Contact Info
Paschall Truck Lines (PTL)
3443 US Hwy. 641 S
Murray, KY 42071
Phone Number
Recruiting : 877-989-5793
Connect with Paschall Truck Lines (PTL)