Outwest Express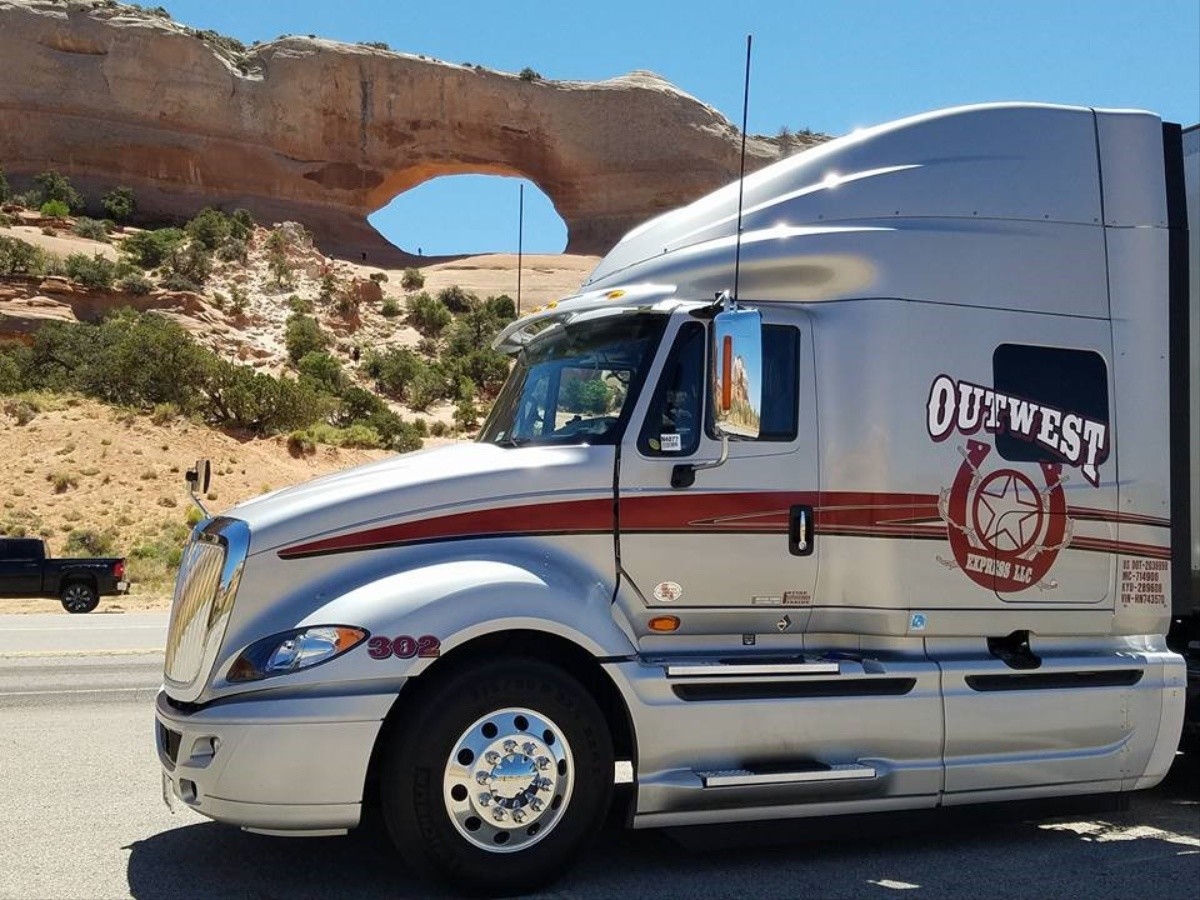 Truck Driving Jobs at Outwest Express
Requirements
Driver Type(s)
Company Driver
Student Driver
Team Drivers
Benefits
Life Insurance
Retirement Plan
Paid Vacation
Paid Weekly
Layover Pay
Pickup/Drop Pay
Direct Deposit
Paid Orientation
Medical, Dental and Vision Insurance Available Within 30 Days
Company Overview
Outwest Express
888-332-2496
OutWest Express is one of the top providers of transportation services in the Southwest. We pride ourselves on being able to assist our clients with transportation that is both on time and on budget.
MISSION STATEMENT
To be a customer-centric transportation leader by providing the highest level of customer servicewhile maintaining a safe environment for the community we live in. We will always strive to be better than yesterday and value our team members for their contribution in providing a positive customer experience through integrity and professionalism.
VALUES
Safety – 100% commitment to the safety of our people , our customers, our community, and the environment
Integrity – Do what we promise in a consistent, honest & respectful manner.
Passion – Care more than our competitors, hold each team member accountable for our performance .
Courage – Challenge the norm and strive for more than we thought possible yesterday.
Initiative & innovation – Be creative, encourage ideas & focus on adding value for our customers.
Leadership – We encourage all of our people to make decisions and apply their knowledge and expertise to all tasks. We do this by:

Being accountable for our actions
Being open-minded and enthusiastic to new ideas
Develop and challenge team members to build strong teams
Communicate consistently & regularly

Recognition – Recognize & reward performance which exceeds expectations.
Outwest Express has immediate needs for experienced team and solo drivers.
With dedicated routes and miles to run, if you're an over the road truck driver this is the job you've been looking for! Are you tired of being away from family for 13-14 days at a time?
Spend more time at home with your family when you drive for Outwest Express.
As a member of the Outwest Express team, you'll trucks are equipped with APU's to reduce idle time. Great pay, benefits and bonus packages are available so call now.
Call 888-332-2496 for Outwest Express, your partner in transportation!
Two locations:
11090 Gateway East Blvd
El Paso, Tx 79927
1601 N Corrington Ave
Kansas City, MO 64120
Contact Info
Outwest Express
11090 Gateway East Blvd
El Paso, TX 79927
Phone Number
Recruiting : 888-332-2496
Videos
Outwest Express Commercial