Navajo Express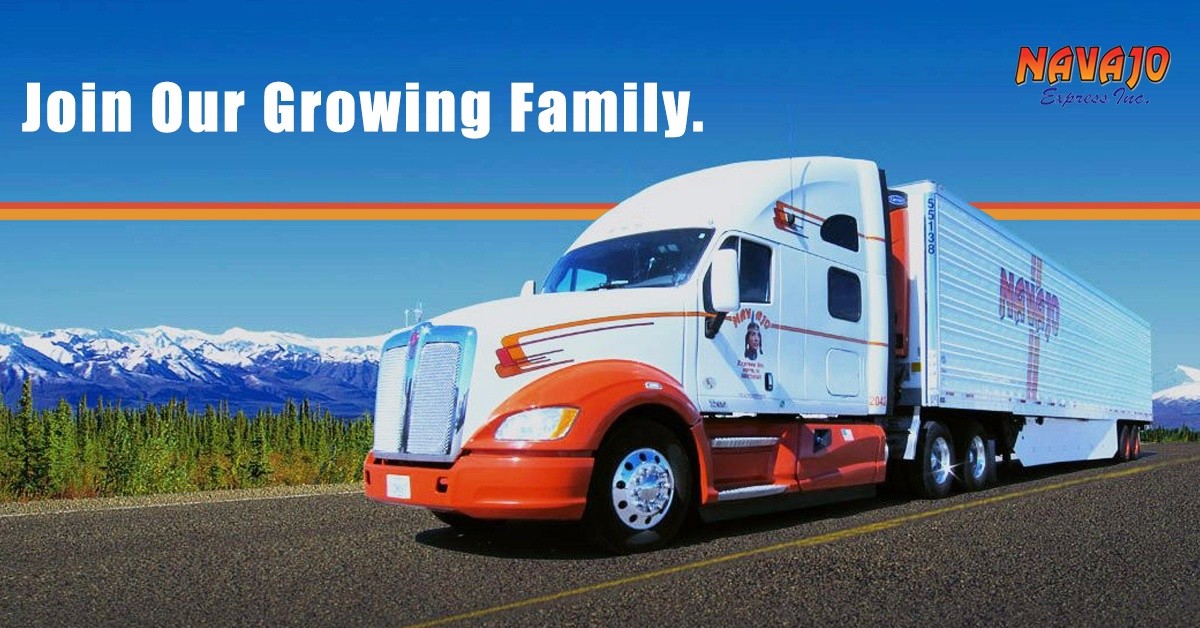 Benefits
Consistent, Strong Paychecks Week after Week
Easy & Enjoyable Orientation – Gets You On The Road ASAP!
Full Health Benefits – Medical, Dental, Vision, Life
401(k) with Company Match
Incentives
Lease Purchase Available
Work 6 days, with 1 Day Off Each Week
Home Every Other Day
Dedicated Runs That Are Familiar & Consistent
New, Fully Automatic Equipment with Bumper-to-Bumper Coverage
Pet Policy
Family Owned & Operated – Always With Respect!
Company Overview
Navajo Express
(877) 788-0634
At the heart of Navajo Express is a sense of family. Still owned and operated by the Digby family after 39 years, Navajo Express has strategically grown into a multi-division, 900+ unit carrier servicing nationwide customers from coast-to-coast. It is thanks to this growth and the support of its professional driving fleet that Navajo has been recognized as a Top Company for Women to Work, Top 100 Carrier, Top Innovator and Safety Award winner multiple times over. Navajo drivers are able to grow their careers and explore various runs and freight types to determine where their passion lies and where they feel they can best succeed. Drivers also enjoy thorough health benefits, bonuses, new and expertly-maintained equipment and some of the best home time in the industry. As Don Digby, Jr. energetically confirms, at Navajo you can expect "miles, money and home time, all with respect."
It's time you Find Your Lane at Navajo Today!
Contact Info
Navajo Express
1400 W 64th Ave.
Denver, CO 80221
Phone Number
Recruiting : 877-788-0634
Connect with Navajo Express