National Carriers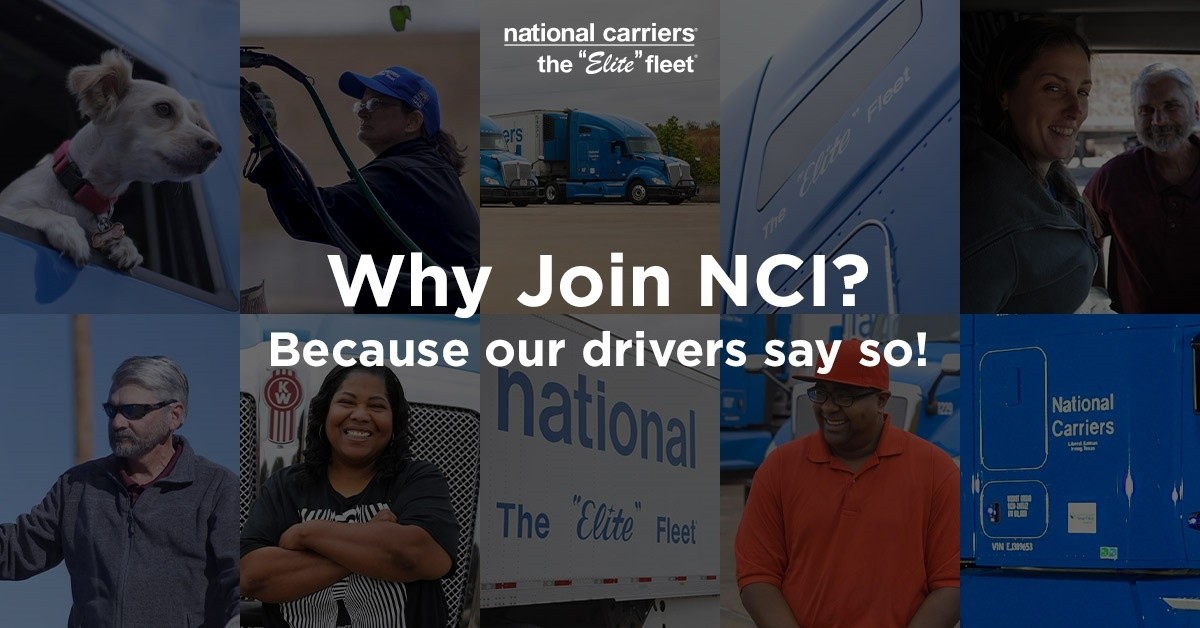 Truck Driving Jobs at National Carriers
This company's jobs will be updated shortly...
Requirements
Driver Type(s)
Company Driver
Owner Operator
Student Driver
Team Drivers
Benefits
Health Insurance
Life Insurance
Retirement Plan
Paid Vacation
Paid Weekly
Direct Deposit
Company Overview
National Carriers
(844) 600-9847
Why Join NCI? Because our drivers say so!
Drivers like Mary and Ron. Ron found a home at NCI after serving with our Armed Forces in Iraq. Mary enjoys the flexibility while she serves in the Texas National Guard. "Elite" drivers like Mary and Ron are the key to National Carriers' success.
Call Today - 844-600-9847
Contact Info
National Carriers
3925 Carbon Road
Irving, TX 75038
Phone Number
Recruiting : 844-600-9847
Connect with National Carriers